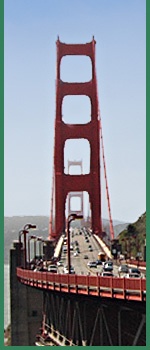 Testimonials
Following the discovery of our daughter's scoliosis we were fortunate enough to come into contact with Beatriz Torres. After consulting with various orthopedic surgeons, we were told that our daughter was on the borderline of needing surgery and that time was on our side until the curves increased. We took the opportunity to explore a conservative approach to treating scoliosis. Surgery is always an option but also an option with the greatest risk. The next step was finding a health professional that understood scoliosis and how to treat it conservatively.
Beatriz is that rare commodity that has a deep understanding of biomechanics and is trained in the Schroth method, a method of physical therapy devoted solely to the treatment of scoliosis. Beatriz is an incredible physiotherapist. She not only treats the patient but teaches the patient (and parents) how to develop a lifelong regimen specifically designed to treat and cope with the effects of scoliosis. Thanks to Beatriz, our daughter is now able to understand how different physical activities affect her spine and what she needs to do to try to mitigate the increase of the curve(s). My daughter continues her passions of swimming and cycling without any negative repercussions.

Thank you, Beatriz!

Chris and Jackie
San Diego, CA

---
I wanted to write about my experiences with scoliosis and working with Beatriz Torres because I want more people to know that they can find help. Read more

Lisa J. Kurasch

---
I originally received Beatriz Torres's name from Mrs. Christa Lehnert-Schroth as a contact person for the Schroth Method in the US. After contacting her for some information about this method, Beatriz has been extremely helpful and gracious in offering her support and advice to me on a regular bases. She has increasingly helped me to integrate aspects of the Schroth method into the treatment of my scoliosis patients. She has also offered valuable educational information about this approach and has guided me through this process with great insight and patience. In summary, her support and mentorship has greatly refined my ability to examine and guide my clients as well as improve the outcome of my treatment sessions.

Beatriz is clearly a highly knowledgeable and passionate therapist as well as an inspiring teacher and advocate.

C.Sharkey, PT

---
A statement received from a patient:
I am a fifteen year old girl with scoliosis. For two years now I have worn a SpineCor for my 33-degree lumbar and 42-degree thoracic curves. Besides wearing a brace, I've tried yoga, dance, Pilates and physical therapy exercises, all which make my back feel good, but they leave no lasting result. About a month ago, I began learning about and practicing the Schroth Method . Even in this short period of time, my body has begun to show positive changes. My spine feels more stretched and elongated, which is what I believe caused me to grow a quarter of and inch in height. The vertebrae at the base of my neck that used to protrude are improving and moving into alignment with the rest of my spine. Also, the concave, weak areas in my back are growing stronger, allowing the convex, over-worked areas to relax a little. This has allowed my shoulder blade that used to stick or wing out to lie flatter against my ribs. So far, my back is nowhere near perfect, but I feel that by continuing with this technique I will be able to get further improvements.

I like the Schroth Method because it makes intuitive sense to me and it makes me feel like I have some control over my scoliosis.

Kirsti B.

---
Thank you for imparting the gift of the Schroth to us; it has already made a life-altering difference to our lives, most especially because of the wonderful time we spend with you! Kirsti is delighted and thankful to have a methodology where she herself can take charge of her body and its growth, and I am immensely thankful for not only the wise training you shared with us but also your wisdom on so many other fronts!

We feel nurtured, refreshed, recharged and revitalized.

Thank you, thank you, thank you!

Dede - Mother
---
Dear Bea,
I was very fortunate that my daughter, Miranda introduced me to you. I feel that the Schroth method will - at the very least - keep me from getting worse, and - at my very best - help me make permanent changes in my posture. I have been quite successful in sleeping on the left side and have found a pillow which seems to work well with the night pain that I have in my left hip area. I have been doing the exercises with the poles. The most important thing I think is that I've become very aware of my posture and correct it as often as I can during the day. Both my massage therapist and my internist are very interested in the Schroth method, so I will print out some materials from the internet for them.

My internist said she was very glad that I had found you!

Missy (71 years old )

---
As a male scoliotic looking for relief in my 50s, current standard medical conventions offered me no hope. Chiropractors had modest, short-term success with my back pain, but I could tell they didn't understand how to treat my problem, which came roaring back after a move (lifting heavy boxes). A prominent M.D. orthopedist said, "There's nothing we can do," when she saw my X-rays.
But Beatriz Torres did an examination of my body and prescribed a couple simple exercises that solved my primary pain problem permanently, as long as I conscientiously do the exercises. She later solved a secondary pain problem by analyzing and modifying my un-ergonomic work environment. The Schroth physical therapy method seems to be the most successful noninvasive treatment for scoliosis, and Beatriz Torres clearly understands how to administer it effectively.
Doug, age 62